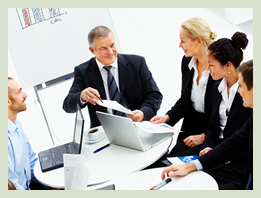 Professional Services
Whether you work for a law firm, architectural firm, engineering firm, or other professional services organization, Paper Mart is your source for paper and envelopes. With over 16,000 paper and envelope products in stock in our 200,000 sq. ft. warehouse facility, our highly experienced Paper and Envelope Specialists can guide you through selecting the most effective materials for your project or office needs.
We stock formal cotton-added papers, large engineering rolls, and a comprehensive inventory to supply your office's copier, printing, and digital imaging equipment. In many cases, we can save our customers significant costs through expert paper and envelope selection, custom printing and finishing services, and through designing inventory programs to keep your office well supplied and running efficiently.
Contact Us to learn more about how we can help.